Whether you want lighting, an electric grill, a security system, or a powered workshop in the garden, running mains power to your shed is a great first step. In the U.K., you can't do this work yourself. Instead, you'll have to pay a registered electrician to do the work for you. However, the total cost will depend on how much of the work you do yourself, the distance from the shed to the power mains, and your location.
The average cost of running electricity to the shed in the UK is £150-£950, or an average of £350. Actual pricing depends on whether your electrician has to dig or remove panels, how far the shed is from the mains, and even the size of the line.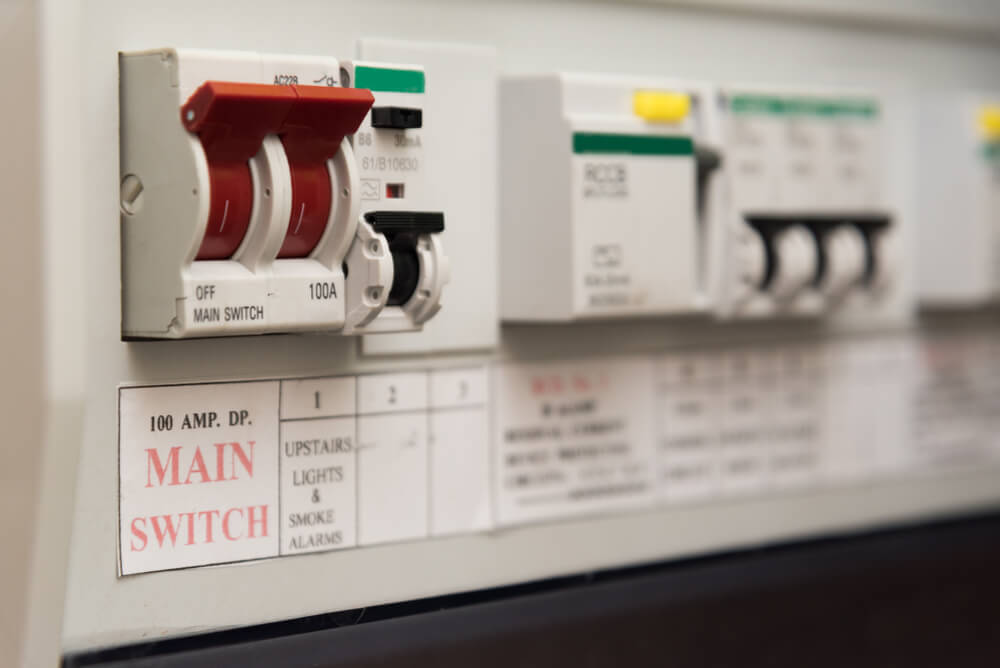 Running Electricity To Shed Cost*
The cost of running mains power to a shed varies based on distance, work involved, etc. The following chart details some of the factors that can impact the cost of running mains power to your shed.
For example, the following chart details the average cost of running a new circuit to a shed 10 metres from the mains, consisting of digging a ditch, laying cable, and testing the system. With local Building Regulation Approval, the full project will likely cost over £400.
Costs

Total

Hourly Rate

£45- £60

£236-430

Digging

2 hours

£90- £120

Running Cable

1-2 hours

£45- £120

Testing System

15-20 minutes

£11- £30

Call-Out Fee

£45- £85

Building Regulation Approval for Notifiable Work

£170- £450

Materials

£45- £160

£451- £1040
*Please note, these costs were based on average costs at the time of writing in April 2023. Actual rates are subject to change and may be different at the time of reading.
5 Pricing Factors
The two largest costs in running power to a garden shed are the electrician's hourly rate and the average cost of notifiable work in your area. However, some of those costs will be invisible in your quote.
1. Digging
Electric mains should be buried when crossing open spaces. This necessitates first checking for existing cables and pipes and then digging a ditch for the pipe. You then lay an armoured cable or SWA (Steel Wire Armoured Cable) and bury it. The steel coating ensures that if the location is not properly marked and someone later tries digging in the area, the cable does not immediately sever when a spade hits it.
Minimum depths for burying electric cable are:
450mm on footpaths and verges

500mm in gardens
If you're running your cable through a stretch of area used for agricultural purposes, you'll have to dig it to 1000mm.
Here, you can choose to have the electrician handle the work of digging the ditch for you. This will normally cost about 1 hour of work per 5 metres of cable ditch. You can also choose to do the digging yourself, providing you consult with the electrician first and decide where it should be.
2. Marking the Cable Route
Your electric cable must be run from the point of connection – either an existing socket or the breaker box – to the shed. This can mean removing drywall and possibly drilling a cable route in the subframe.
Here, you can opt to do the work yourself. However, you'll have to have a discussion with your electrician first. Discuss the work you'd like to do, where to lay the route, and when they will step in.
Having the electrician prep the cable route will likely cost anywhere from 30 minutes to 2+ hours depending on the distance of the cable route.
3. Hourly Rate
Most UK registered electricians charge £40-£60 per hour. Some will charge more. In addition, some may charge less, but they are likely not registered with the Competent Persons Scheme. You also want to ensure you're working with a registered competent person, because this will save you considerable hassle when notifying building control of the work.
Hourly rate can be impactful, because running mains power to your garden can take anywhere from 1-4+ hours depending on distance and the work involved.
Most electricians charge a call-out fee of £50- £85. This covers the cost of travel and their first hour of work. Afterwards, you pay the base hourly rate.
Call-out fees may also apply to any quotes if you need an inspection and quote before you start the work. So, your actual invoice may look like this:
Call-out fee – £85 (Consultation and quote)

Call-out fee – £85 (Start work)

Hourly fee (3) – £135
In other cases, the initial quote and consultation will be free, handled over the phone, or included as part of the total work. However, you can normally expect to pay a callout fee for each visit to your property.
4. How Much Power You Need
You'll have to discuss your power needs when requesting a quote for running power to the shed. Here, your electrician will want to know what you intend to run in the shed. In most cases, you'll end up with a 20-amp cable and circuit, with a matching residual current device. In other cases, you might need a 32 amp or even 60-amp setup.
You'll always need:
A cable suited to the distance and power required

Fuses (if connecting to the mains rather than a socket)

Fittings, switches, and sockets

Wiring from the mains to the lights and power sockets

Residual current device
All of these will change in cost depending on how much power you need at the destination. In addition, you'll always have to discuss your actual needs with the electrician before you can determine what materials will cost.
On the other hand, if you're only running a light off the line, your electrician may opt for a fused spur, off of an existing RCD ring, meaning you won't even need that.
5. Cost of Notifiable Work
If you're working with a Registered Competent Person, they will most likely be able to report Notifiable Work to Building Control on your behalf. This means that costs may be rolled into your larger quote. However, call-out fees can be significant. For example, they range from about £170 to over £640 depending on your location.
Your electrician may roll this cost into the total fee. This means that a large percentage, or as much as half, of their charge may be for Building Control fees.
If you don't have a Registered Competent Person installing your power cable, you may end up filing the notification yourself. This means you'll pay the fee yourself and your electrician should charge you a lower rate for actual installation.
Benefits Of Running Electricity To Your Shed
Wiring a shed can be convenient, safer than running an extension, and can add to the value of your home.
Lighting

– It's always possible to install a solar light or battery powered light in your shed. However, mains-powered lighting will always be brighter and more reliable. That's ideal if you frequently find yourself going into the shed after dark. In addition, if you want to use the shed, such as for an office or as a workshop, you'll have to install mains power to ensure available lighting. Luckily, lighting is easy to install, and you can get away with a single power socket, likely running off an existing socket in your home – meaning you may not have to notify Building Control.

Security

– If you store expensive equipment or machinery in your shed, you may want to install security. Installing mains power makes that easier and ensures your security system is more reliable.

Convenience

– Running extensions outside to the garden is never convenient. Having powered sockets in your shed means ease-of-access for charging garden equipment, using power tools, or even charging your phone while in the garden.

Safety

– Extension leads create tripping hazards. They're also far from waterproof. Therefore, leaving a plugged-in cable outdoors can cause your home to short. Burying the cables and keeping them out of reach of the elements – and your feet – ensures that you and your family stay as safe as possible. And, without having to constantly roll and unroll your cables, you're less likely to experience electrical shorts because of cable faults and breaks.

Power Distribution

– Running an extension lead to your garden can allow you to use electronics there. However, you'll always be limited based on the lead. If you want to run multiple or high-power tools, you're usually capped at 1,500-3,500 watts. A single circular saw can use 2,400 on start and run at 1,200. So, running mains power can allow you to use more tools at once. In addition, it can prevent you from flipping breakers if you're pulling off the same circuit block as your kitchen or a washing machine.

Resale Value

– Having power to outbuildings may improve the resale value of your home, providing it has appropriate certifications. However, this isn't guaranteed, so investing time and money into it isn't necessary if you're thinking about selling your home. On the other hand, if you have a non-authorized electrical installation in your shed, it could block the sale of your home until you have it inspected and approved.
There are plenty of reasons you might want power in your garden shed:
Lights

Workshop

Study/Office

Security systems

Outdoor freezers/refrigerators

Pumps/air pumps for pools
Running mains out to your shed may be extremely useful, or it might not. It mostly depends on what you're doing with the building and with your garden.
Do You Require A Permit To Run Power To Shed?
Under Part P of the Building Regulations, any electrical installations must be either carried out by a registered trader or checked and certified by one. As a homeowner, you are responsible for ensuring that any work completed on your home is safe and compliant with safety regulations. For example, you may be unable to sell a home if you've run power to the shed without proper notification and a signature by a Registered Competent Person. In addition, working with a registered electrician may save you considerably on the work, as you may not have to notify your local authority of the work.
In addition, not all electrical installations require notification. For example, if your electrician is running off of an existing circuit, such as from an existing power socket, you won't have to notify.
| | | | |
| --- | --- | --- | --- |
| Work | Certifications Needed | Building Control Notification (England) | Building Control Notification (Wales) |
| Installation of a new circuit from the mains | Electrical Installation Certificate, Building Regulation Compliance Certificate/Part P Certificate | Yes | Yes |
| Adding to or Altering an Existing Circuit (Fused spur) | Minor Electrical Installation Works Certificate, Potentially a Building Regulation Compliance Certificate/Part P Certificate | No | Yes |
| Adding to or Altering an Existing Circuit from a Room with a Bath, Sauna, Swimming Pool, or Shower | Minor Electrical Installation Works Certificate, Potentially a Building Regulation Compliance Certificate/Part P Certificate | Yes | Yes |
Essentially, in Wales, you always have to notify Building Control. In England, that will depend on where you're at and specific local authority regulations. Your registered electrician will know if your work counts as Notifiable Work. You can also check the regulations here.
Hiring Checklist
If you're hiring an electrical contractor, you want to know they're qualified to do the job and that they can help you get the required certifications and approval. The following hiring checklist will help:
Are they registered? Find a registered electrician on

NICEIC

, or a

Registered Competent Person

and always be sure to look up their registration number before hiring

What do they charge? Does it compare well with competitor quotes? It's usually a good idea to compare at least three quotes.

Do they have liability and workers' compensation insurance?

Does the company have a workmanship guarantee?

Are project expectations included, in writing, in the contract?

Do the timelines meet your needs? Do any competitors have better timelines?

Will they handle Notifications to Building Control for you?

Do they have good reviews online?
In most cases, you can expect that your electrician will take 2-6 weeks to have time available for your project.
Next Steps
Installing mains power to your garden shed will typically cost £350 or more. However, for a simple project, that could go as low as £150 or as high as £1,000+. Unfortunately, costs depend on project factors and the local cost of building control notification. For example, in some parts of the UK, Notification costs £640. That can significantly add to the total cost of the project.
If you're ready to get started, get in touch with us today for quotes on running power to your shed.